2020 Awardees
John Goldsmith Award
Manolis Kogevinas, MD, PhD
Barcelona Institute for Global Health (ISGlobal), Barcelona, Spain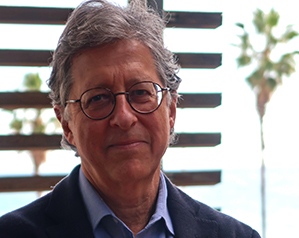 Dr. Kogenvinas received his medical degree from University of Athens in 1982 and his MSc in 1983 and PhD in 1989 from London School of Hygiene and Tropical Medicine. He is currently Research Professor of the Barcelona Institute for Global Health – ISGlobal, Barcelona, Spain and the Scientific Director, Centre of Excellence Severo Ochoa – ISGlobal, Barcelona, Spain. Before Centre for Research in Environmental Epidemiology (CREAL) and IS Global was unified, Dr. Manolis was the co-director of CREAL.
Dr. Kogevinas' research work has had a major impact on the conduct of research in Environmental Epidemiology and in several instances has been crucial in informing policy.
His research has been highly citied with more than 50,000 total citations and a very high H-index of 113 as measured by Google Scholar and 82 as measured by Web of Science. The breadth of areas and the use of advanced methods in his research are truly impressive. He is an internationally renowned leader in the area of environmental health and often is consulted by national and international organizations. As an example, in the last 5 years alone, he has chaired two IARC Monograph meetings.
In addition to his remarkable contribution to the science of and training in environmental epidemiology, Dr. Kogevinas has generously served ISEE—as the President (2015 –2016) and as the organizer of the very successful ISEE meeting in Barcelona in 2011. He has also held other roles in ISEE including as a member of the Executive Council 2009-2011, Chair of the European Chapter 2013-2014, Chair of the Awards Committee, and currently as an active participant in the CAPE committee.
---
Tony McMichael Award
Yuming Guo
Monash University, Australia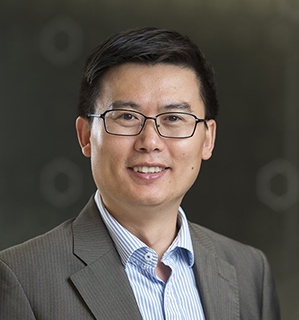 Yuming is Head of the Climate, Air Quality Research (CARE) Unit at Monash University. He has a clear vision to further develop the Unit's already strong publications, funding base, international collaborations and continue to attract the best postgraduate students. He has promoted cultural and linguistic diversity by recruiting international visitors and students to the University. He is the leader of the Hazelinks stream, within the Hazelwood Health Study, which is investigating the health effects of a fire in an open cut brown coal mine. This is giving him additional contacts within the State Health Department and Latrobe Valley community. Yuming has also contributed meaningfully to the International Society of Environmental Epidemiology and other professional societies. He has been actively involved in conference committees, such as the ISEE 2017 Conference in Sydney. He is currently organising the inaugural conference of the Asia Pacific Forum for Environmental Health Assessment.
---
Rebecca James Baker Award
Kaitlin Kelly-Reif, PhD
US National Institute for Occupational Safety and Health (NIOSH), USA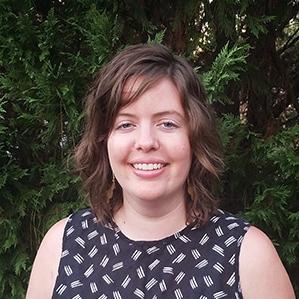 Kaitlin Kelly-Reif is an epidemiologist at the US National Institute for Occupational Safety and Health (NIOSH). Kaitlin first became interested in public health in 2002 as a volunteer with the American Lung Association. She went on to study environmental science at the University of California, Los Angeles, USA. In 2014 Kaitlin was a US National Science Foundation fellow at the Radiation Effects Research Foundation in Hiroshima, Japan. In 2018 she received a PhD in environmental and occupational epidemiology from the Gillings School of Global Public Health at the University of North Carolina Chapel Hill with a dissertation on cancer among underground uranium miners in the Czech Republic.
At NIOSH, Kaitlin is the principal investigator of several chronic disease studies of workers exposed to ionizing radiation, particulate matter, and chemicals, which inform occupational and environmental standards. Kaitlin leads two large and historically important studies of radiation-exposed workers, the US Colorado Plateau uranium miners' study and the pooled US Nuclear Workers study. Kaitlin also represents NIOSH in two international research consortia, the Pooled Uranium Miners Analysis (PUMA) and the International Nuclear Workers Study (INWORKS).
Kaitlin is currently working to develop the largest cohort of workers exposed to carbon nanotubes and nanofibers (CNT/F) in response to biomarker studies indicating potential respiratory health effects from CNT/F exposure. She and her colleagues are also in the early phases of a multifaceted study of workers exposed to per- and polyfluoroalkyl substances.
---
Research Integrity Award
Lianne Sheppard, PhD
University of Washington, USA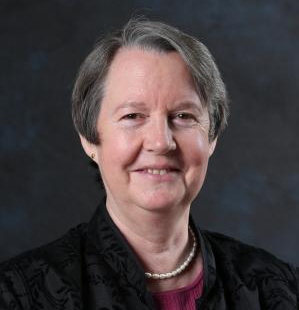 Lianne Sheppard is a Professor at the University of Washington Seattle School of Public Health. She holds dual appointments in the Department of Biostatistics and the Department of Environmental and Occupational Health Sciences, with research interests at the interface of environmental health and quantitative science. Specifically, she has dedicated her career to the development, improvement, and application of statistical methods for understanding the health effects of environmental and occupational exposures; examples include study design, measurement error, exposure modeling and prediction, and estimation of a wide range of health effects from environmental exposures. Her extensive collaborations and productivity are reflected in over 150 peer-reviewed publications across numerous areas of environmental health.

In addition to her academic work, she has been active in ensuring the accurate application and translation of scientific information to policy and regulation in the United States (US). For example, she is one of seven statutory Clean Air Scientific Advisory Committee (CASAC) members. She has also served on several CASAC Special Panels, several US Environmental Protection Agency (EPA) Scientific Advisory Board Panels (Libby Amphibole Asbestos; Ethylene Oxide) and an EPA Federal Insecticide, Fungicide, and Rodenticide (FIFRA) Panel (Glyphosate).
---
Best Environmental Epidemiology Paper (BEEP) Award - Joint Winners
Acute Air Pollution Exposure and the Risk of Violent Behavior in the United States
Jesse D Berman, Jesse Burkhardt, Jude Bayham, Ellison Carter, Ander Wilson
Epidemiology, Vol. 30, Issue 6, November 2019
Short term exposure to fine particulate matter and hospital admission risks and costs in the Medicare population: time stratified, case crossover study
Yaguang Wei, Yan Wang, Qian Di, Christine Choirat, Yun Wang, Petros Koutrakis, Antonella Zanobetti, Francesca Dominici, Clarence James Gamble, Joel D Schwartz
---
Abstract Winners
Student Researchers
| | |
| --- | --- |
| Jinhyeon Park | Exposure assessment of PM2.5 for entire population in the region of interest using sensor-based air monitoring system and similar time-activity groups. |
| Jiwon Oh | Prenatal exposure to per- and polyfluoroalkyl substances in association with autism spectrum disorder in the MARBLES study. |
| Marta Ellena | Social inequalities differences in the association between summer temperatures and mortality in the city of Turin, northwest of Italy: a distributed lag non-linear time series analysis from 1982 to 2018. |
| Abosede Alli | Spatial-temporal patterns and influence of land-use and socio-economic factors on fine particulate matter (PM2.5) pollution in Accra, Ghana. |
| Karla Ceravantes Martínez | Long-term exposure to air pollutants (PM2.5and NO2) and incidence of type 2 diabetes in the Mexican Teachers' Cohort. |
| Estela Blanco | Ambient fine particulate matter and preterm birth in Temuco, Chile: effect modifications by maternal morbidity. |
| Shaked Yarza | Suicide Behavior and Meteorological Characteristic in Hot and Arid Climate. |
Early Career Researchers


| | |
| --- | --- |
| Wu Chen | Transcriptome-wide analyses of the effect of ambient PM2.5 and carbonaceous constituents: results of the AIRLESS project. |
| Darpan Das | Testing of a Low Cost Particulate Matter Sensor Over a Wide Concentration Range. |
| Nasser Laouali | Association between metals concentrations and cognitive performance, and effect modification by diet in older U.S. adults. |
| Feiby Nassan | Metabolomics signatures of the short-term exposure to air pollution and temperature. |