2022 Awardees

John Goldsmith Award
Francesco Forastiere, MD, PhD
Francesco Forastiere, MD, Ph.D, is with the National Research Council (CNR) in Palermo, Italy and is visiting professor at Imperial College, London. He has served for 37 years as a public health officer the Department of Epidemiology, Lazio Region Health Service, Rome. With a medical background in respiratory and occupational medicine, Master of Science in Epidemiology (LSHTM) and Ph.D. in Epidemiology (Linkoping, Sweden), he has conducted studies on the health effects of numerous environmental and occupational exposures. PI in several EC funded projects. Author or co-author of more than 500 full papers in the peer-reviewed scientific literature. Temporary adviser for WHO/Geneva/Bonn and IARC/Lyon on several occasions. Chief Editor of the Italian Journal of Epidemiology (Epidemiologia & Prevenzione) and Associate Editor of Environmental Health. He has focused on the application of scientific research findings to a wide range of public health issues, including air pollution, radon, waste disposal, occupational exposure to silica and asbestos, and environmental tobacco smoke.

Tony McMichael Award
Cathryn Tonne, ScD
Cathryn Tonne, Associate Professor at the Barcelona Institute for Global Health, is an environmental epidemiologist focusing on the health effects of air pollution from traffic and household sources. Her research has investigated exposure patterns and health effects of air pollution in high- as well as low- and middle-income countries and the health co-benefits of climate change mitigation via air pollution. She is co-director of the Lancet Countdown for Health and Climate Change in Europe and leads the working group focused on mitigation actions and health co-benefits. She led the European Research Council funded Cardiovascular Health effects of Air pollution in Telangana, India and is coordinator of a major new Horizon Europe project focused on climate change and health. She has held several competitive personal fellowships from funders in the US, UK, and Spain. She has served as chair and secretary of ISEE's Capacity Building and Education (CAPE) committee.



Rebecca James Baker Award
Yanelli Nunez
Yanelli Nunez earned her Ph.D. in environmental health sciences from Columbia University in 2020 after graduating with a Bachelor's in biological sciences from San Diego State University and serving as a public health Peace Corps volunteer in Senegal, West Africa.
During her graduate studies, Dr. Nunez examined the effects of long-term exposure to air pollution on the aggravation of neurodegenerative diseases. She also worked on studies evaluating co-exposure to multiple environmental pollutants to more comprehensively characterize the totality of environmental stressors and their impact on health. During her graduate training, Dr. Nunez learned about the pronounced racial and social inequities in environmental exposures and the resulting health disparities, which drove her to focus her postdoctoral training on environmental equity.

In the summer of 2022, Dr. Nunez completed her postdoctoral training at Columbia University, analyzing air pollution emissions trends to investigate whether improvements in air quality throughout the United States have been equitable across racial and economic groups.

Dr. Nunez is currently a scientist in PSE Healthy Energy, working in close collaboration with community-based organizations, policymakers and stakeholders. She is expanding her environmental health research in the areas of climate resilience, energy equity and environmental justice.

Dr. Nunez is an avid runner and hiker. She loves the outdoors, trying new food and exploring new cultures.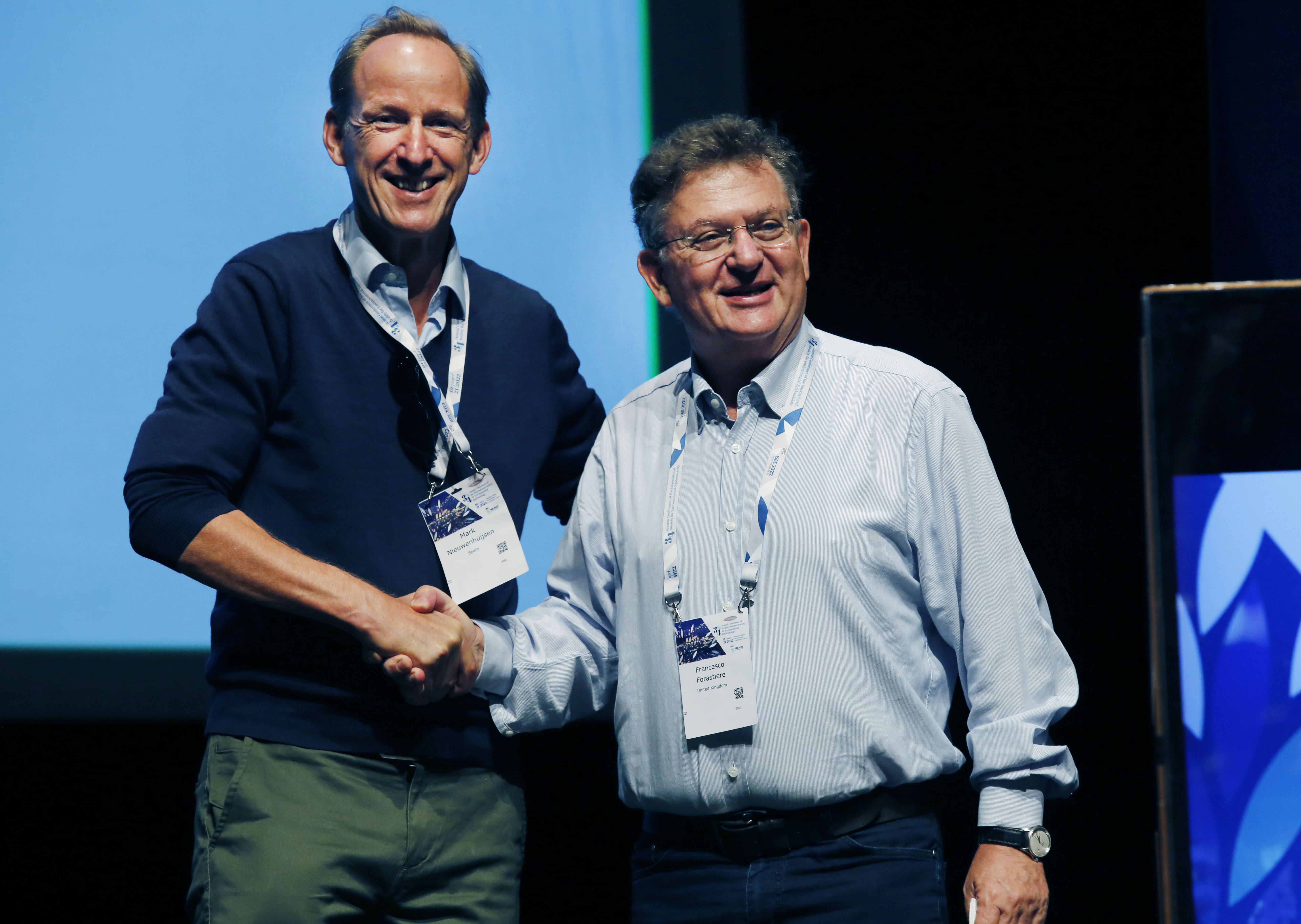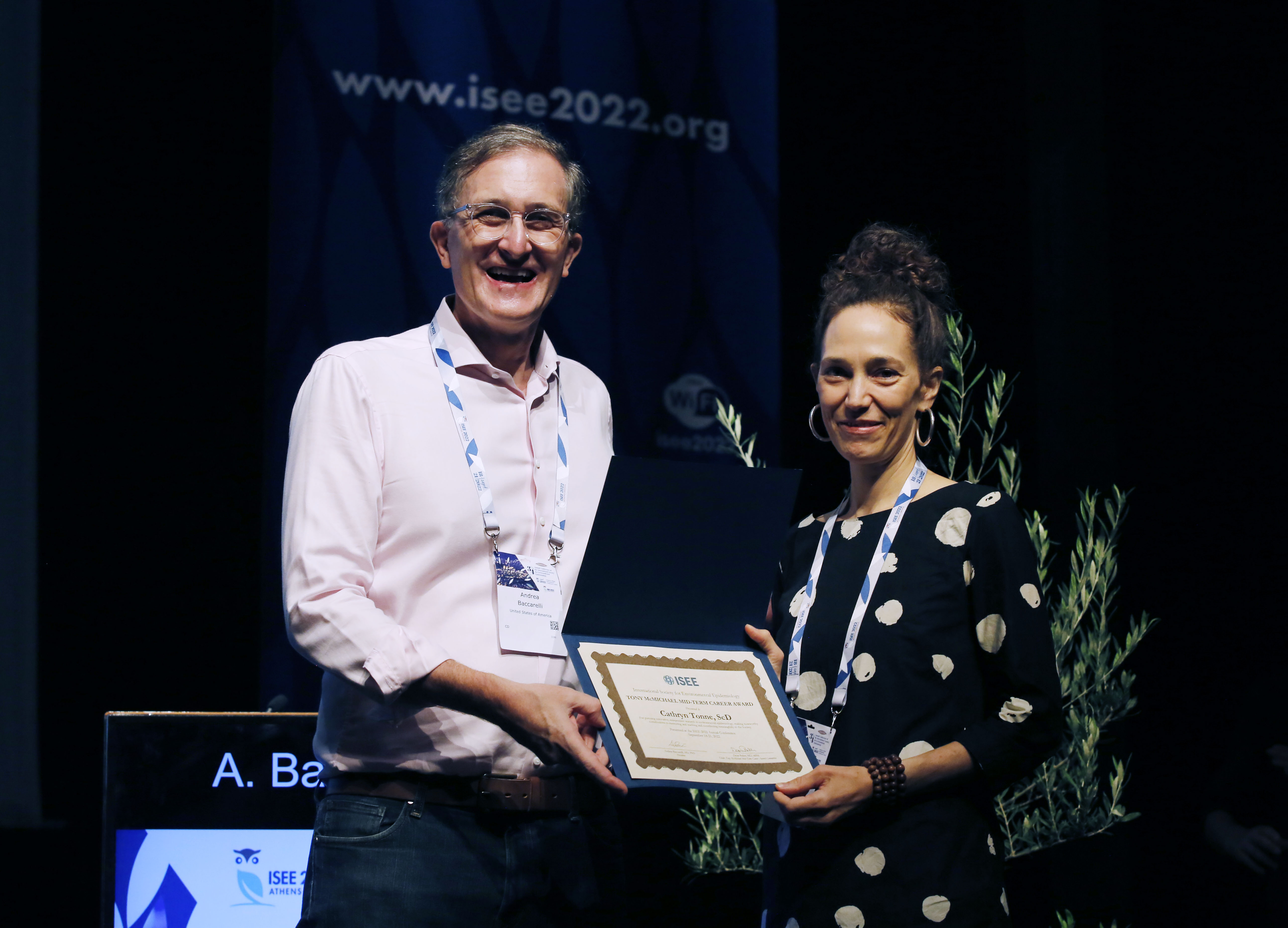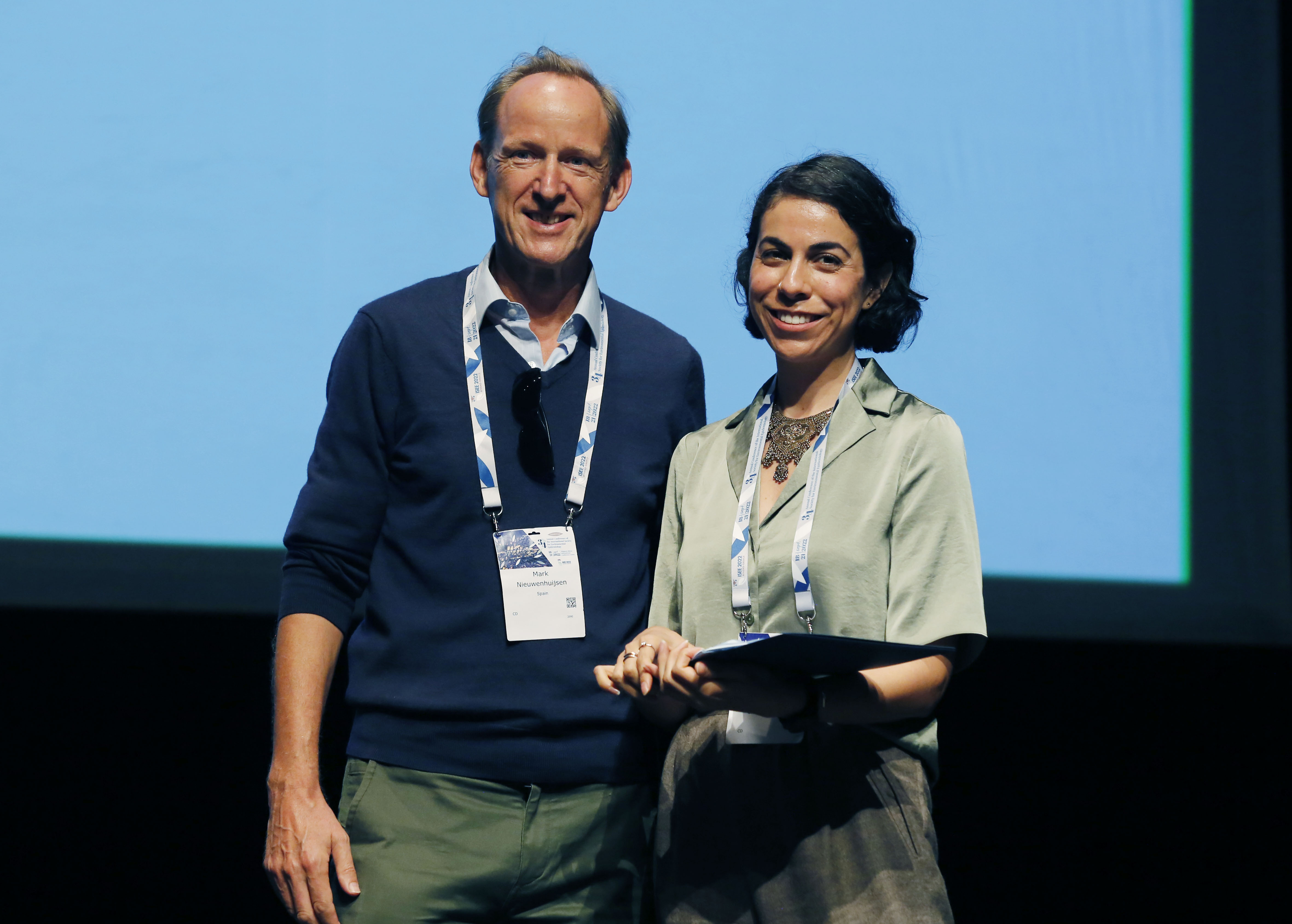 2022 ISEE Fellows
| | |
| --- | --- |
| Gwen Collman | NIEHS, United States |
| Nelson Gouveia | University of Sao Paulo, Brazil |
| Shu-Li Julie Wang | National Health Research Institutes, Taiwan |
| Ying Zhang | University of Sydney, Australia |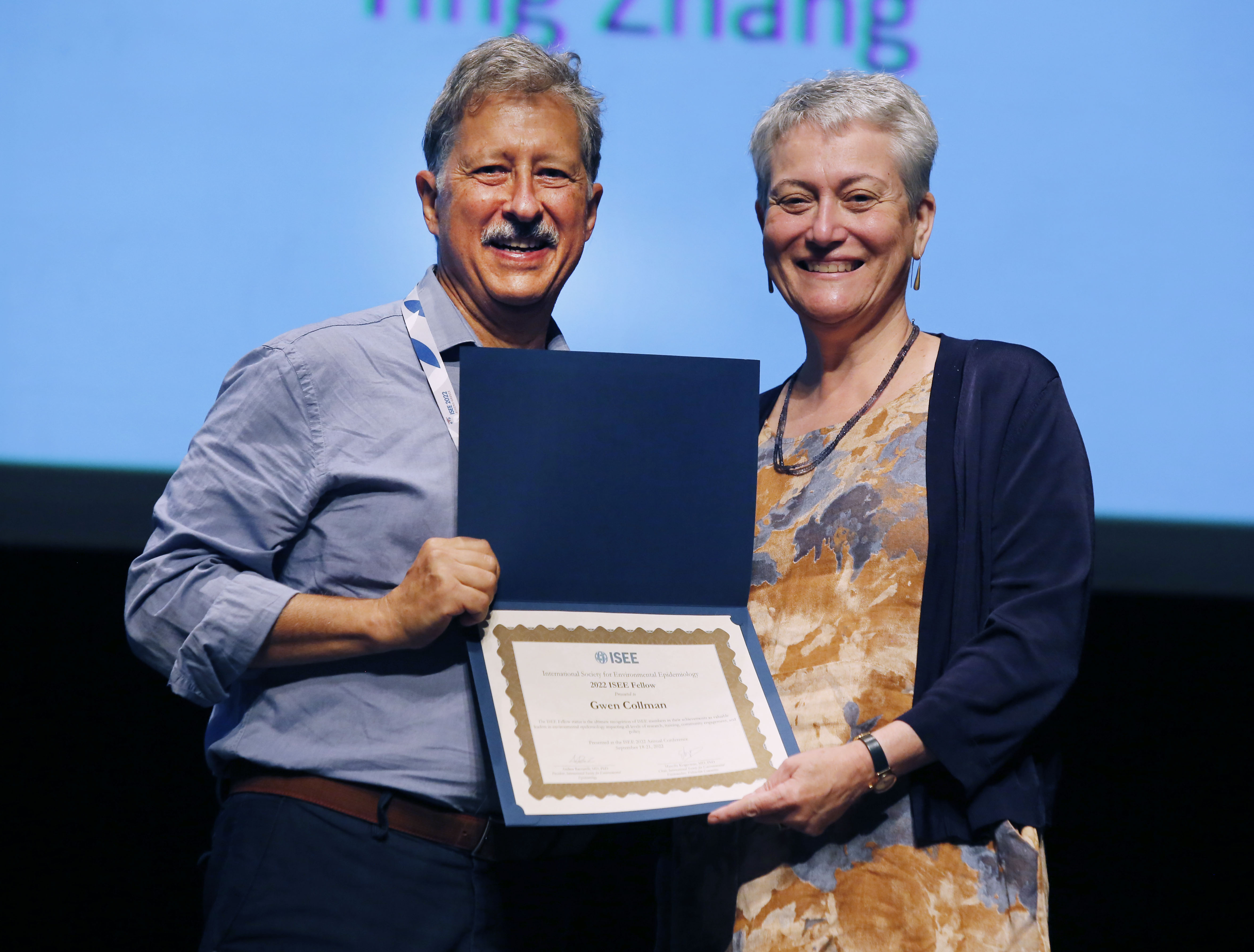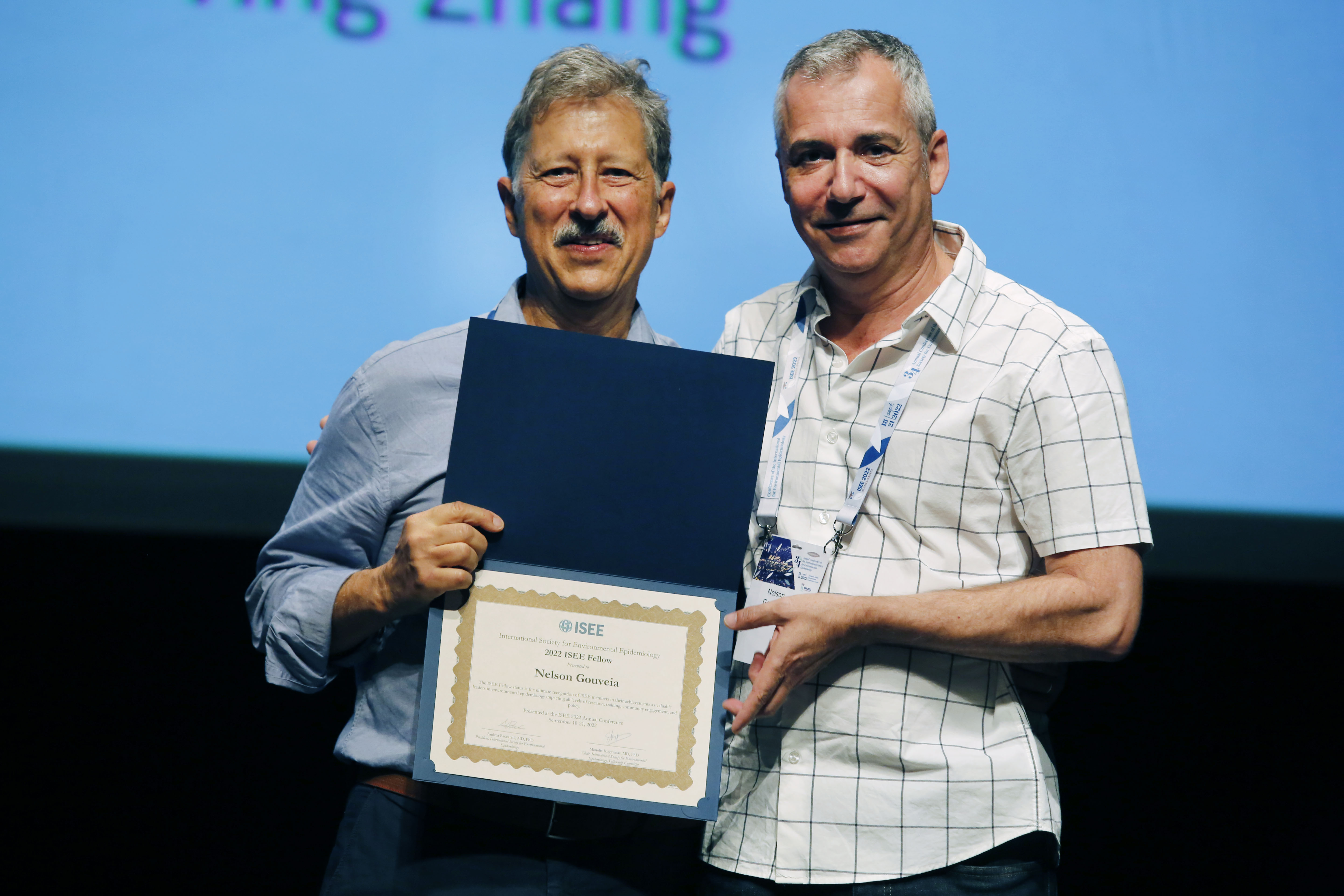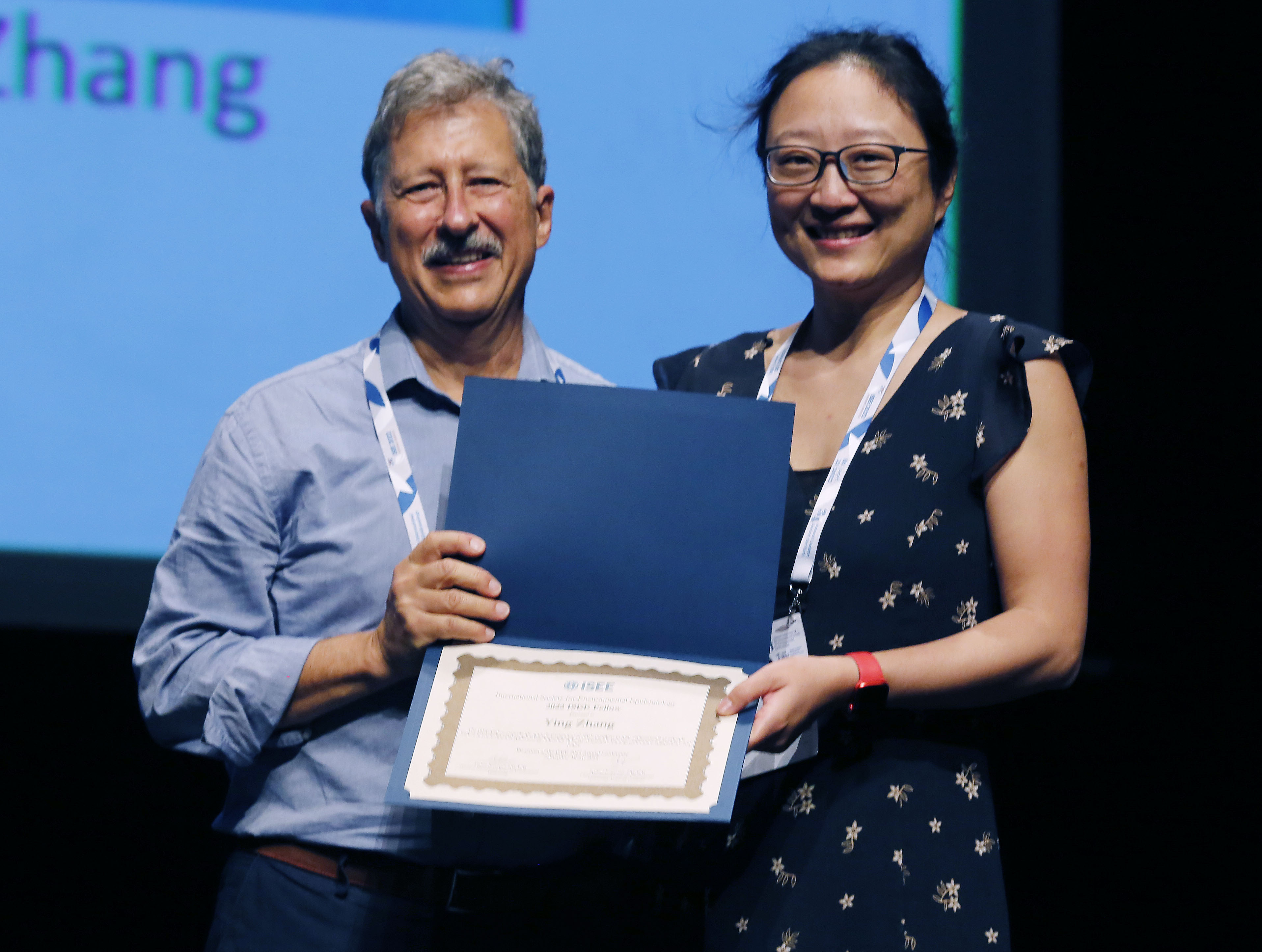 Best Environmental Epidemiology Paper (BEEP) Award
Association Between Gestational Exposure to Toxicants and Autistic Behaviors Using Bayesian Quantile Regression
Joshua D. Alampi, Bruce P Lanphear, Joseph M Braun, Aimin Chen, Tim K Takaro, Gina Muckle, Tye E Arbuckle, Lawrence C McCandless
American Journal of Epidemiology, September 2021: Vol. 190, Issue 9
---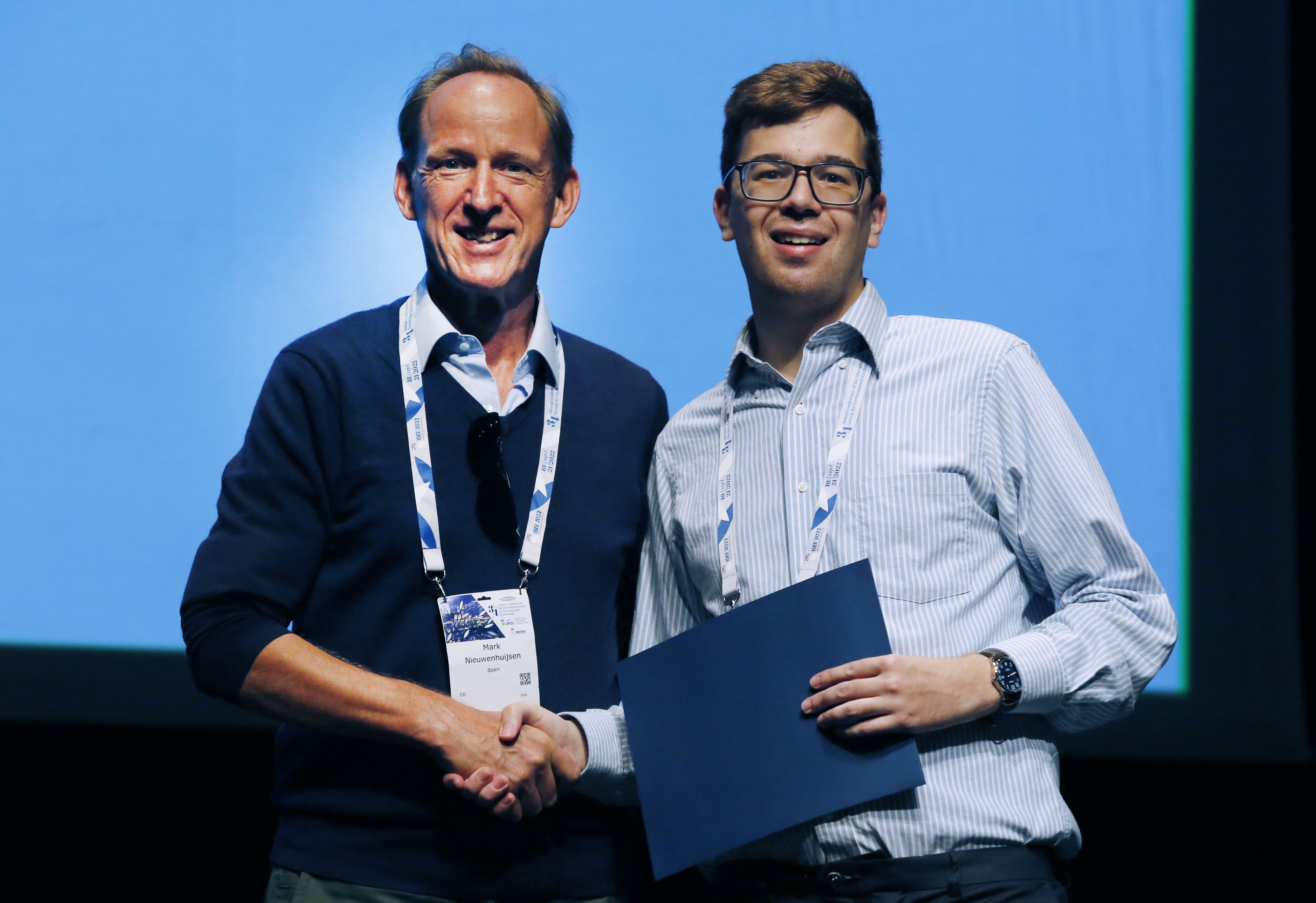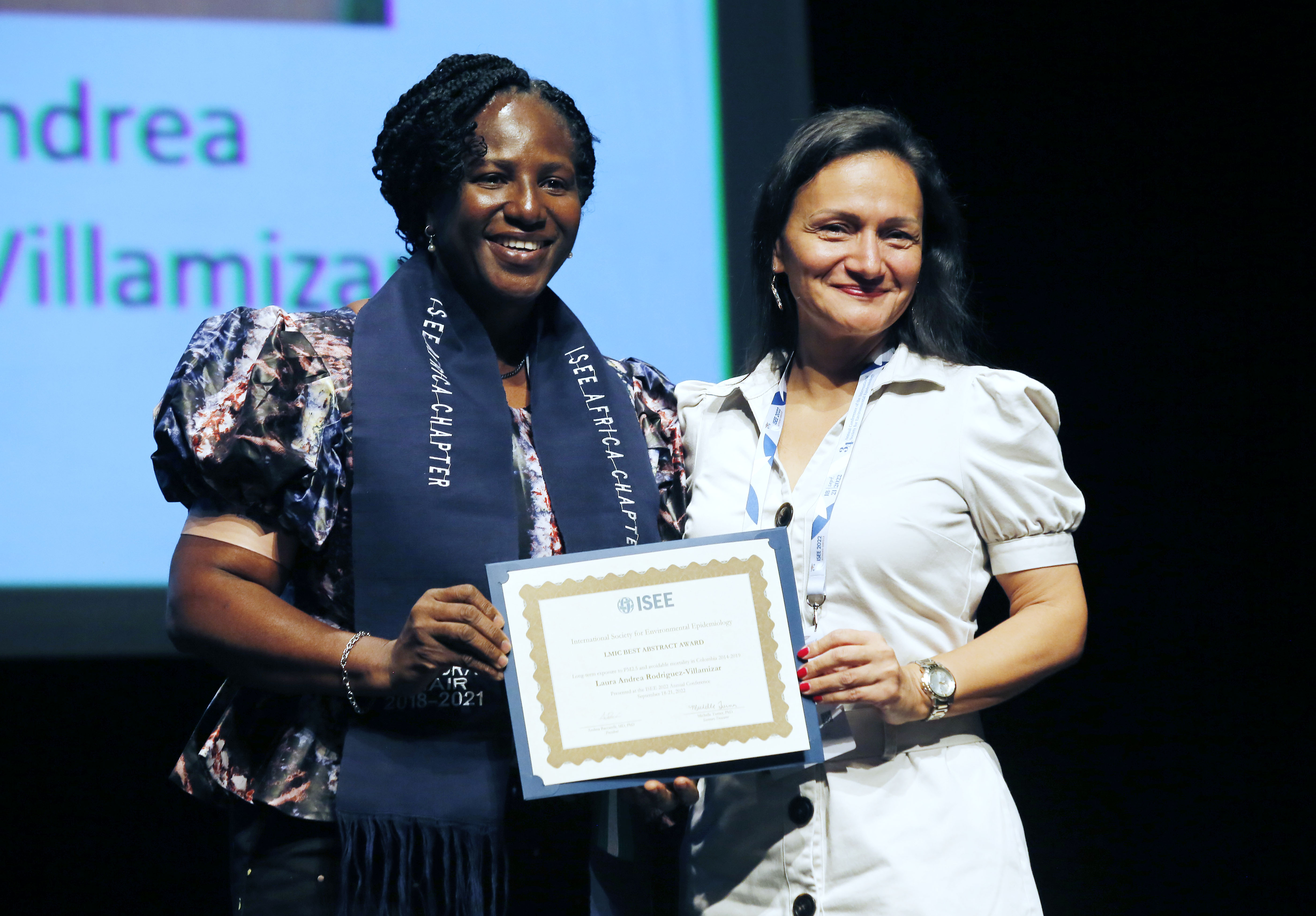 LMIC Best Abstract Winners
| | |
| --- | --- |
| Aqiel Dalvie | The Association Between Urinary Concentrations of Organophosphate Metabolites and Asthma-Related Outcomes at 12-Month Follow-Up Among Children from Informal Settlements in Western Cape, South Africa |
| Mohammad Miri | Determinants of Carbon Load in Airway Macrophages in Pregnant Women |
| Siddartha Mandal | Assessing Daily PM2.5 at Every Square Kilometer of India over 2008-2020 Using a Machine Learning Framework |
| Laura Andrea Rodriguez-Villamizar | Long-term Exposure to PM2.5 and Avoidable Mortality in Colombia 2014-2019 |
SNRN Best Abstract Winners
Student Researchers
| | |
| --- | --- |
| Diego Fano-Sizgorich | Nocturnal Temperature Range and Children Asthma Exacerbations in Lima, Peru, 2011-2016 |
| Lorenzo Fabbri | Childhood Exposure to Non-Persistent Endocrine Distrupting Chemicals and Multi-omic Markers in a Population-based Child Cohort |
| Laure Gayraud | Association of Long-term Exposure to Ambient Air Pollution with Retinal Neurodegeneration on Optical Coherence Tomography: The Prosepctive Alienor Study |
| Tal Michael | Prenatal Exposure to Heavy Metal Mixtures and Anthropometric Birth Outcomes |
| Kaitlin R. Taibl | Associations of per- and Polyfluoroalkyl Substances (PFAS) and their Mixture with Oxidative Stress Biomarkers During Pregnancy |
Early Career Researchers
| | |
| --- | --- |
| Kouame Kouassi Bernadin | Microbial Contamination of the Steam Bark of Mitragyna ledermannii, a Commercially Available Medicinal Plant in the District of Abidjan (Cote D'Ivoire) |
| Charlotte Roscoe | Exposure to Noice and Cardiovascular Disease in a Nationwide US Prospective Cohort Study of Women |
| Barrak Alahmad | Occupational injuries and extreme heat: An Analysis from the Hote Desert Climate of Kuwait |
| Ya-Yun Cheng | Associations of Certain Genetic Polymorphisms and Arsenic Exposure with Bladder Cancer |
| Kritika Anand | Solar and Geomagnetic Activity Reduces Pulmonary Function and Enhances Particulate Pollution Effects |