International Summer School in Advanced Methods for Global Health
Online/synchronous, 6-10 September, English

Funded by the
ISGlobal Severo Ochoa Strategic Programme
, this
online course
proposes a unique interdisciplinary teaching programme, organised in
six different modules
, with
theoretical and practical
sessions.
The objective is to give an in-depth overview of
cross-cutting methods for global health
and address
key global health challenges
. The course is organised into
six modules
on these topics:
Quantitative health impact assessment methods
Data science algorithms applied to health and biology
eHealth tools
Innovative methods for predicting health and diseases in exposome studies
Planetary Health: An approach to climate change and other challenges of the Anthropocene
The disruptive impact in the society of infectious diseases
While
registering
, you will have to
choose your module/s of interest
(choose one module for time slot, maximum three modules in total) and indicate the course modules that you would like to attend in the
letter of motivation
.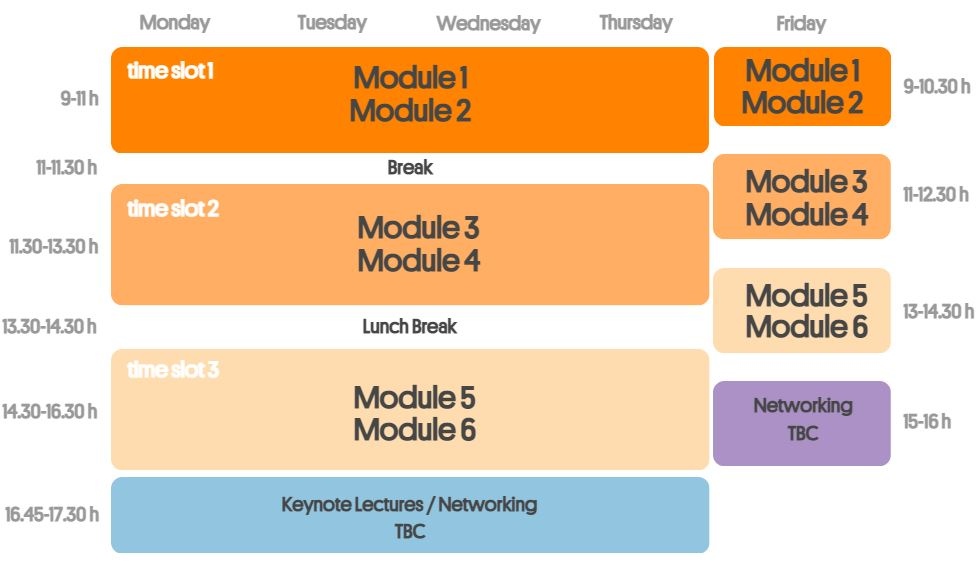 Note the course is
free of charge
for participants from
low- and middle-income countries
.
The Summer School is supported by funding from our
"Centro de Excelencia Severo Ochoa 2019-2023" Program (CEX 2018-000806-S)
from the Spanish State Research Agency, a body affiliated with the Ministry of Science and Innovation.
For
more information
please check the course webpage
here
.